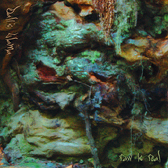 ---
Reviews - Brief Description - Song Titles - Band Photo - Purchase CD - MySpace - Facebook
---
---
"I can admit that I'm probably the wrong man to review this album. California natives (Palm Springs to be exact) Dali's Llama have dropped album number eight in the form of their latest opus Raw is Real. That's more releases than entire underground labels put out sometimes in an entire lifespan, and it's even more fitting that the husband and wife duo of the band Zach (guitar, vocals) and Erica Huskey (bass, backing vocals) put out all of their shit on their very own imprint.
Too bad, I didn't get savvy until about a month ago, when I read a post about their last disc, Full on Dunes on the Hellride forum. As I sat there in a zombified state, smoking cigarettes and reading the post; my knuckleheaded brain suddenly came to the realization that I had Full on Dunes sitting on the shelf back in my room. Due to a relationship that would bring Zeus himself to tears, I never got a chance to spin the album, let alone review it. So, I dusted it off and gave it a few runs through the old stereo system and found myself hooked on the road burning grooves and deep, psychedelic hooks. It was the kind of overdriven stoner rock that characterized the best of the best from the Man's Ruin stables, and the album helped to at least open up my fat head to a solid band I had been missing out on for years!
Not to mention, the thing was chiseled with a thick, meaty production job by the legendary Scott Reeder (Kyuss, The Obsessed...did I really have to mention that?) and featured guest appearances by friends of the band such as Mario Lalli, Sean Wheeler, Reeder himself and Joe Dillon (who now apparently joined the band as a permanent second guitarist). Seeing as I did such a great job of not reviewing the last album, Erica decided to hit me up again and send me their brand spankin' new LP, Raw is Real for review. Including a note that hinted at this new disc being a darker, angrier beast; Erica hit the nail on the head with her description of the band's current direction. In fact, I think the way the darker riffs and occasionally more teeth gnashing vocals combine with the unique psychedelic leanings and damn catchy choruses blows Full on Dunes right out of the water, and cements the fact that I've been missing out on the band for a coon's age as one of the bigger mistakes over the course of my now lengthy heavy rock fandom.
Permeated with sleazy, low-slung riffs and a hefty emphasis on low-end, the title track kicks things off proper, but is hardly a head-in-the-dirt, one-sided affair. The verses are filled with riffs packing that primordial ooze factor, but the chorus pulls back on the density and opens things up with a gracious, psychedelic float. Zach's vocals are gruff, haggard and rather untrained throughout, but fitting for the sound, and he seems to really champion his range and brandish his melodic chops whenever the mood calls for a knockout chorus. Jeff Howe's drumming is also notable on the disc, as he keeps things lively but steady. He's got the flash, but he likes to keep things right in the pocket.
Interestingly enough, my mention of how the choruses are usually melodic and the verses are a little gruffer is shot to hell and back with the ripping grooves of "Theocracy". This time the verse is strengthened by otherworldly psychedelic ambience, clean vocals and soulful guitar melodies, while the chorus is a down tuned riff-o-rama that actually has the kind of sludge-y nastiness and brief, introductory screams that isn't too far off the mark from Cavity, EHG, Mugwart or anything of the bong-sludge genus. Surprising for sure, as I didn't think this was a band that kicked up the sort of resonated dust I'm hearing in this track.
Dipping down into the whiskey bottle, the Llama get mean and belligerent with the slow-motion boogie of "Hell No", which isn't far removed from Sherman and co. plugging into the same generators Kyuss had set-up during their desert jamming days. The leads are uplifting, classic rock tinged hooks that pull you in deep, with a molten, doom-y groove nailing things down, making this the perfect soundtrack to a night of classified drinking maneuvers. It's the balance of ragged sleaze, and gripping, blues based riffage that makes this outfit so compelling from front to back on "Raw is Real". Despite all the dank, shit kickin' boogie there's still a simple, but effectively ear grasping chorus that will have you drunkenly slobbering along with Zach, if you ever get a chance to see the band in a live setting.
Lightening the mood a bit, the heavy ground level grooves and barroom brawl riff/lead combos of "Grump" take an entirely different turn in the nearly poppy, slacker chorus which calls to mind The Pixies, perhaps due to Erica's soothing background croons. It's definitely a night/day pairing whenever you dissect the song's biker verses and stack them up against the indie punk chorus; whatever the case it's not out of place, and adds some nice identity to a track that could end up as a disaster in the hands of a lesser band. Dali's Llama is not that lesser band, and a shredding guitar solo puts the cherry on top, ending the tune with a straight-up, desert bender attitude (i.e. a whiskey bender in the middle of the Sahara).
Continuing to embrace diversity and buck any possible pigeonholing listener's could perhaps levy against the band for being just another stoner band, "Always" is an arid, touching psych jam. In a roundabout way the tune touches on some of Tad's blissfully experimental tunes such as "Leafy Incline" (from Inhaler) and "Dementia" (from Infrared Riding Hood), with the mind expanding flair of Kyuss and their more tripped out numbers, rounded out by a vintage 70's lick that injects some unexpected boogie into the finale of this otherwise chilled out piece.
Elsewhere, the band continues to hone their trade of piling big riffs and ingenuity onto the listener's cranium with the Fu Manchu with cojones up-tempo swing of "Slug Man", the psych/groove division of "Eye's Navel", the mucky heavy riffery meets relaxing indie melodies meets heaving doom of "Syphilization", the burly sludge of the ultimate drinking anthem "Blackout" (featuring the classic lyrics of, "Blackout! Stop pissing on yourself!"), culminating with the extended psych n' drone of instrumental closer "Fluids".
That old adage of, "Where once I was blind, now I can see," works like a hand in a glove when describing my newfound love for Dali's Llama. I was oblivious until Full on Dunes finally came to my stunted attention, and Raw is Real has turned me into a converted follower. The music on this disc feels as if it was lost in some classic stoner rock vault full of Kyuss and Fatso Jetson albums and half of the Man's Ruin discography. There's not a bum track in the bunch, and it seems the band are always intent to move forward and progress their sound, letting a plethora of other influences such as good indie rock (Dinosaur Jr. and the Pixies), psych and grunge (namely Tad) seep into the mix.
Still, with that said, they're masters of the riff and there's at least one massive groove in each one of these tunes, making sure the band's heralded 70's influences are coming through loud and clear. Anyone who thinks the traditional stoner scene could use a new band to bring back the classic ways, will absolutely go batshit over Dali's Llama, and as a fan of that old sound and as a guy that thinks Kozik was a revolutionary for our little corner of the world, I'm giving Raw is Real a double barrel recommendation. Although Dali's Llama are hardly new, they are certainly overlooked as I've only seen a couple glowing mentions of them online. Get in the know now, and don't miss the next 6 LPs like this certain typing monkey did!" - Jay Snyder, HELLRIDEMUSIC.COM
Would you believe Dali's Llama have just released their 8th album, I bet most of you haven't most of them, if not all of them. This is a tragedy as this band is one of the most truest, most dedicated stoner rockers in the world of fuzzed out desert rock riffarama. Their last 2 albums "Full on Dunes and 2007"s Sweet Sludge" show the quality the band can produced as both albums delivered so many cool grooves and no-frills hard rock. Dali's Llama"s production partnership continues on this album with Scott Reeder (The Obsessed, Kyuss)and it must be said the production on this CD is smokin hot! This album has a heavier, rawer, darker feel about it but still retains all the Dali's Llama's trademark riff oriented chugging rock and roll attitude. There is so many ass-kicking moments on the disc like on "Hell No" when they deliver one of the most ball tearing solo's you will ever hear. This is the real shit in terms of desert rock, total rocking that is pretty clean sounding really but once again its the attitude and the conviction they deliver within the songs that is the key.
"Syphilization" has one killer riff which makes me relise why I got into stoner rock in the first place, the guitar duo of Huskey and Dillion just breathes fire into the songs with the guitar sound right up in the mix. There is a little change of pace with "Always" which has a lay back mellow, psychedelic type of groove going on but most of this album is full of pure psyche rock grooves, a good example would be "Blackout" and they even put some groove into a punky number called "Grump". "Theocracy" has a cutting sound, both musically and lyrically but still keeps a intensity going even though its a pretty slow track. I didn't get no lyric sheet but from what I can figure out, the lyrics are slightly political which is unusual for a band of this ilk but they not only pulled it off but they sound honest, convincing and genuine. The title track "Raw Is Real" is pure Kyuss meets Monster Magnet and gets the album off to a exciting start, the vocal sound of Zach Huskey is sounding better than ever on this tune.
The album ends with the feedback rich closer "Fluids", not what I would call a standout track but a fitting way to end a album of this magnitude. Elsewhere on the album you will find the cuts "Slug Man" and "Eve's Navel", good tracks in their own right but a little less memorable than the rest of the disc. This is a minor quibble however as not many bands manage to squeeze this many good tracks on a album these days. Along with the impressive guitar sounds of Huskey and Dillion, you also get the thick, very warm bass tones of Erica Huskey which not only adds some nice bottom to the sound but it also compliments the drumming of Jeff Howe perfectly. Dali's Llama are basically desert rock for the experienced desert rocker, the kind of listener that has grown up on Kyuss but there is also kind of 70's rock groove that echoes the sounds of groups like The Groundhogs, The Edgar Broughton Band, Savoy Brown and The James Gang only with more of a gritty attitude.
The cool and also slightly unique thing about the band is their ability to be totally rocking in a swampy way but remaining totally assessable and catchy. Let's face it, most stoner/desert rock band died years ago with the best bands long gone or only mere shadows of their former selves and keep in mind the amount of imitators from the cities that jumped the desert band-wagon all those years ago, where are they know ?
Its with this philosophy I am glad there is still a band like Dali's Llama to fly the desert rock flag and fly it with honesty, dedication and a sense of fun, not to mention loads of good old grooves. Give it a listen, this should be the album to get you hooked if not so already. Out on Dali's Llama Records. 9/10 - earthdog, DOOMMANTIA
Fact: You don"t release eight records independently on your own label if you don"t believe in what you"re doing. Palm Springs, California, real-deal desert rockers Dali's Llama have done just that, with Raw is Real serving as the latest in a long line and taking a somewhat darker approach than other recent offerings. The album continues Dali's Llama"s production relationship with Scott Reeder (The Obsessed, Kyuss), who helmed last year"s Full on Dunes and 2007"s Sweet Sludge, and the two entities seem more in step than ever before.
Prior to issuing the album, Dali's Llama guitarist/vocalist Zach Huskey posited that it was their heaviest yet and (as noted above) darker as well. While I only have the last couple to compare it to, Raw is Real definitely lives up to its name, more ideologically than sonically — it sounds clean but there is a cynical bite to the lyrics of songs like "Theocracy" and the punkish "Grump" that, political or not, adds thematic heft to the proceedings and stands the album out among its predecessors. Dali's Llama aren"t the first to politicize stoner music to the extent they do so, but within the context of their work and in particular this record, there is a refreshing amount of honesty and forthrightness coming out in these songs. Hey, raw is real, right?
Regarding Reeder"s production, there are moments on Raw is Real that feel flat and moments that positively sizzle. When the guitar solo kicks in on "Hell No," for example, it"s as though the album has come to life. Likewise, the opening riffs of later cuts "Syphilization" (love the count in with the snare — very death metal) and "Blackout" are prime grooves, highlighted with Huskey and Joe Dillon"s guitars up in the mix, whereas even on the opening title vibe is there but not as palpable. It works for the more mellow, sweet tones of "Always" (a mid-album favorite), but the ending movement in "Eve"s Navel" is begging to stand out more than it does. This is a minor, easy-to-get-used-to gripe, but worthy of note, nonetheless.
Instrumental, largely-feedback closer "Fluids" shuts down Raw is Real with thick tones from bassist Erica Huskey. Drummer Jeff Howe"s cymbals could stand to be more present (it feels like they"ve been turned down or compressed), but by and large, he gives an impressive if straightforward showing. More or less, Dali's Llama specialize in desert rock for the initiated. That is, if you"ve already dug into Kyuss, Yawning Man, Fatso Jetson, etc., and you understand what the sound is all about, they have plenty to offer. That"s not to say they couldn"t be a starting point for someone just getting into the sound, but they"re best appreciated in the context of what"s come before and parallel to them.
Similarly, don"t be put off by their lineage and the fact that Raw is Real is their eighth album. There"s nothing inaccessible or off-putting at play with Dali's Llama. They"re just passionate about what they do — which is fortunate, because it means they"ll hopefully be doing it for a long time to come. - THEOBELISK.NET
---
---

This is the 8th cd by Dali's Llama. Heavier, angrier and a little darker than their other cds, with smart thought provoking lyrics. A blend of "stoner" rock, 70's hard rock and punk rock. Think Black Sabbath, Sonic Youth and Killing Joke.
---
---

Raw Is Real
Theocracy
Hell No
Grump
Always
Slug Man
Eve's Navel
Syphilization
Blackout
Fluids
---
---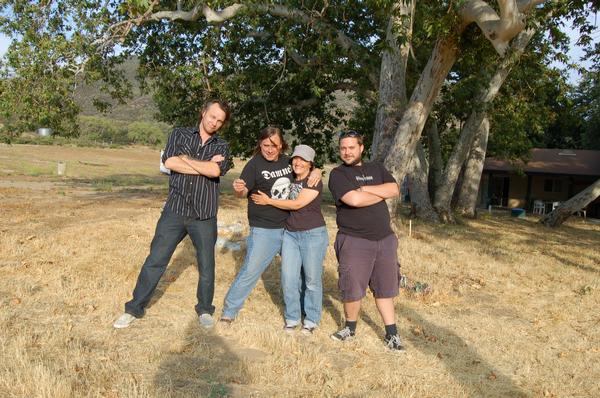 Joe Dillon - guitar & background vocals · Zach Huskey - guitar & vocals · Erica Huskey - bass standard & bowed electric · Jeff Howe - drums
Making of "Raw is Real" at Scott Reeder's Sanctuary