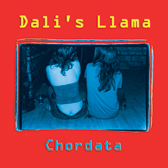 ---
Reviews - Brief Description - Song Titles - Band Photo - Purchase CD - 2007 Show Schedule - MySpace
---
"...This band also has a dose of the "desert rock" vibe to them as well, kind of a QOTSA or Masters Of Reality sound. Could have toured with Saigon Kick or Kyuss way back when. If you are a Mike Patton fan, you will wanna be all over this."
- Mike Frame, RAZORCAKE
&nbsp:
"...This disc is full of chugging, tense rock and roll with a non-denominational punk ethic curling under hardened boogie cum cock rock guitars/rhythms all riding commentary from a gritty-eyed libertarian position. Yeah, it's hard to subtract the "screaming into the night, rocking to the dawn" melodramatic "out motherfucker the man" (or at least get laid a bunch and wasted a ton) urge, from such stuff and still "rock out," but hell, they do....Mix it up with AC/DC, Pygmy Love Circus, Warrior Soul, Supersuckers, Angel City, Buckcherry, The Brought Low, Nashville Pussy, American Dog, The Needles..."
- Craig Regala, LOLLIPOP
---
---

"Chordata" is the fifth cd release by DALI'S LLAMA. Back after a 10 year hiatis of side projects and solo cds, Zach and Erica Huskey are joined by two new band members - Robin Clewell (of the Phenobarbidols) on drums and Josh Roell (a 15 year old protege) on guitar.
"Chordata" is the heaviest rock album yet for DALI'S LLAMA. Drawing on the influences of THE STOOGES, X, THE CULT, MC5 and early 70's WHO, yet the music is redefined into the unique and eclectic sounds of DALI'S LLAMA. This new cd has generated recent musical comparisons to the heavy rock sound of WOLFMOTHER and lyrical content akin to BAD RELIGION.
---
---

Don't Miss The Show
Beauty Contest
Earth Mover, Ground Shaker
She's So Strong
Mongrel
Coming Up Zulu
Sanctuary
Homo Sapiens
Old Dog
War Cries
We Need Wolves
---
---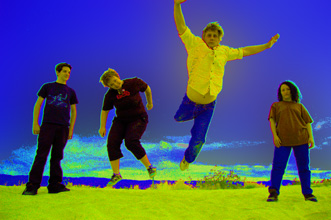 Josh Roell - rhythm & lead guitar · Robin Clewell - drums & backing vocals
Zach Huskey - rhythm, lead guitar & vocals · Erica Huskey - bass